Address
Bridgewater Foods
519 North Main Street
Bridgewater, VA 22812
---
Hours
Open 7 days a week
Sunday 8 AM - 9 PM
Monday - Wednesday: 7 AM - 9 PM
Thursday - Saturday: 7 AM - 9 PM
---
Contact
Phone:
Phone: (540) 828-3010 Fax: (540) 828-3204
Email:
lda@reagan.com
Welcome to Bridgewater Foods
At Bridgewater Foods, you save on your groceries everyday…no card required! We are committed to offering you low prices on all your every day items. Shop us today!
Visit us at bridgewaterfoods.com
Departments
Grocery
Bakery
Full Service Deli
Hot Meals
Produce

Meat, Cut Fresh Daily
Health and Beauty
General Merchandise
Tobacco
Services
Custom Cakes
Fax
Gift Cards

Major Credit Cards Accepted:
VISA, Mastercard, Discover, American Express
We Accept Foodstamps and W.I.C.

Rug Shampoo Rentals
Catering
Party Trays/Gift Baskets
ATM
VA Lottery
Our Specialties
Just a few of the many reasons you'll love our store…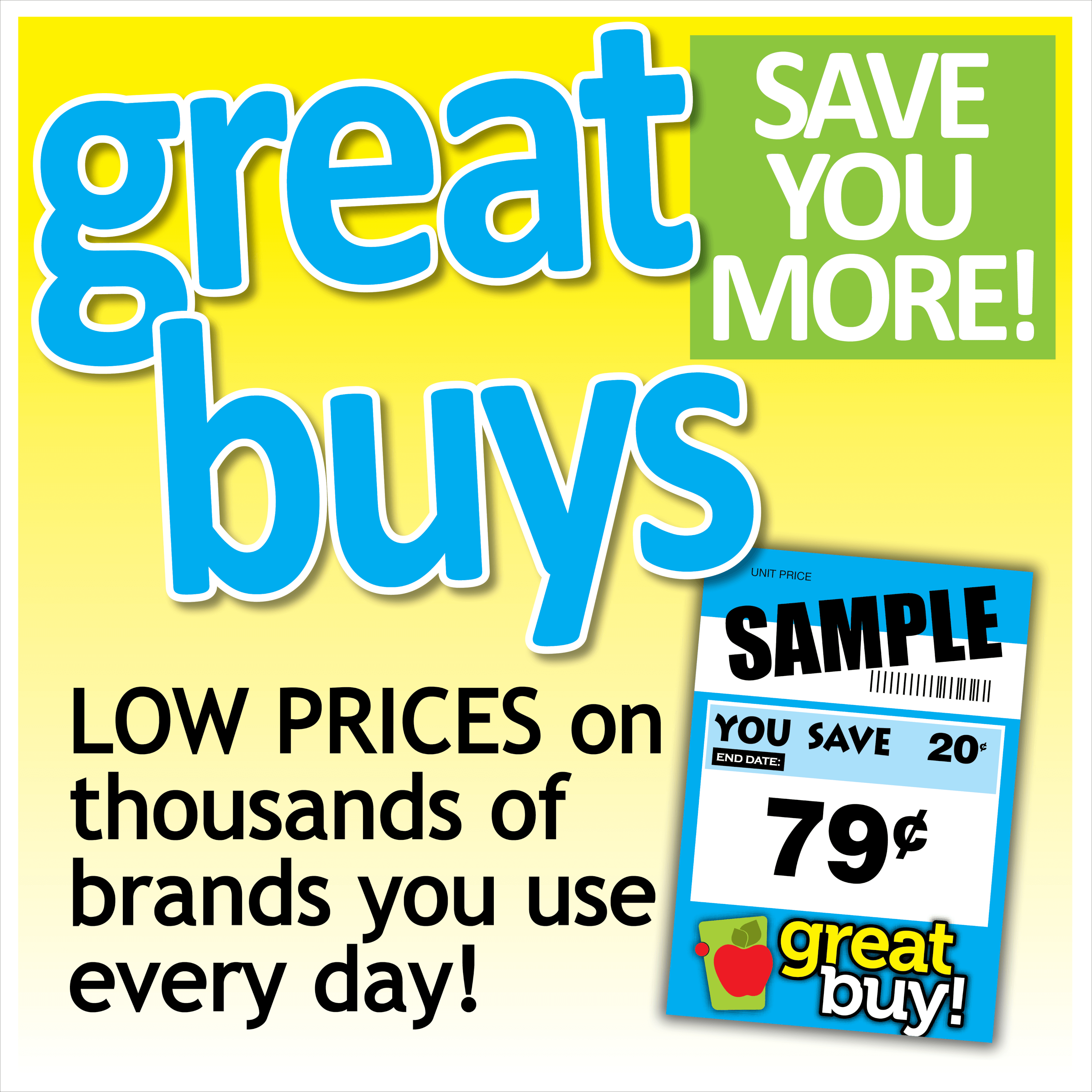 Great Buys Mean BIG Savings!
Save in a BIG way when you see this tag in store. We've lowered prices on over 1,000 of brands you use everyday! We pass manufacturer's savings on to you, so look for these signs and save while you shop! They represent great savings on the products you need. Don't worry about missing these special buys…they last all month long! Pick up a weekly ad in store.